Notary Services in the Greater Baton Rouge Area
All Parish Notary Service, LLC offers fast, efficient, and affordable notary services the Greater Baton Rouge Area.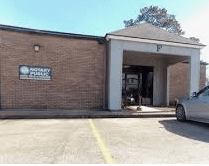 Our civil law notaries can help you with:
Acknowledgments of Paternity
Acts of Sale with Mortgage
Acts of Donation
Adoption Documents
Affidavits
Auto Titles, Including Bill of Sales & Assignment of Titles
Cash Sales of Real Estate
Customized Affidavits (Drafting and Execution)
Customized Authentic Acts
Divorce Documents
General Mandates
Gun Permits
I-9 Forms
Incorporations
IRS TIN Numbers
LLCs
Minors' Travel Consent Form
Personal Acknowledgements
Power of Attorney
Prenuptial Agreements
Provisional Custody by Mandates
School Forms
Affidavits of Residency
Simple Wills
Small Successions
Wedding Officiants
Serving Auto Dealers for Over 36 Years
For 36 years, our notaries have provided wholesale services to the Baton Rouge area automobile dealers. We can design an array of custom services that will enable you to serve your customers better. Call Glyn Morden for special dealer pricing.